Thinking about the delivery of digital products, we typically picture customer-facing applications with a shiny user interface. Apps built by teams made up of product owners, designers, developers, testers, etc. But what about data and the engineering teams who provide the Data Platform and trusted metrics that enrich the customer-facing applications? The purpose of this blog is to share my experiences as a Delivery Lead working with data teams and why they require delivery focus.
Without data, our apps would be almost entirely an empty shell and inadequate for intent or purpose. Raw data refined to insight can produce compelling products—products customers continue to use and trust—given it is accurate and highly available. To provide continuous value for customers, you require a stable, managed, safeguarded platform, with organised datasets. You need a multi-skilled team who work efficiently with great cross-team collaboration, who can help to build the trusted domains. They need to be able to surface them via Business Intelligence tools, Reports, APIs or customer-facing products. If data teams slip up, most products and services fail. I believe data and the platform need as much delivery focus as we give for the interfaces that surface it.
At Auto Trader, I'm a Senior Delivery Lead in the Marketplace Delivery team. We allocate delivery focus to initiatives where it is most needed. My focus is with the data teams where data engineers, scientists, analysts, and many other skilled people work to empower Auto Trader and our customers to make informed data-driven decisions. They're committed to building and enhancing a trusted cloud-based platform. This platform hosts a diverse range of data-domains which enable all teams around the business to explore and self-serve insightful metrics and information. The Data Platform is a product in its own right.
Before talking about my experiences of data delivery, let's be sure we know what I mean by the role of 'Delivery'.
What is Delivery?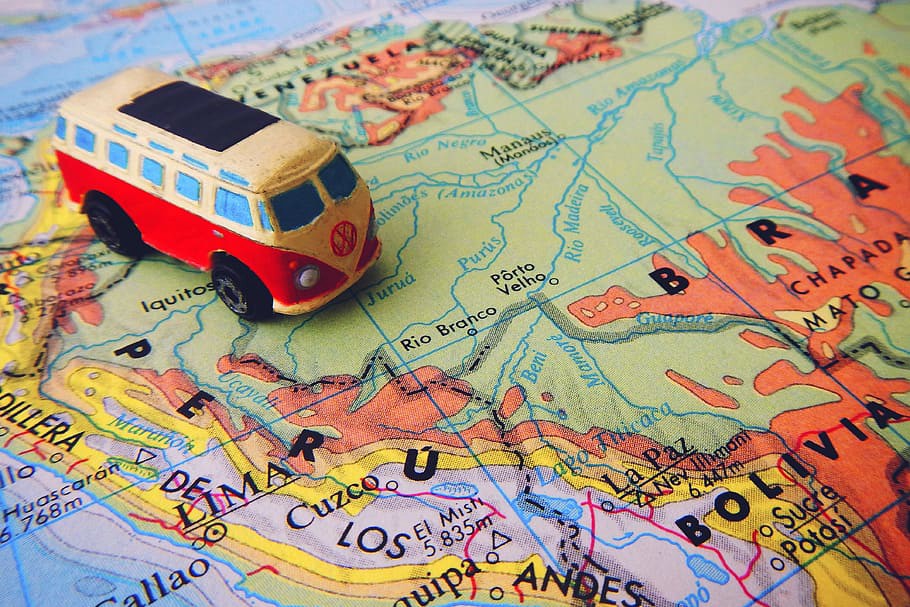 The Delivery Road Trip
A colleague once used an analogy which explained delivery quite simply…think of delivery like going on a road trip!
There are various Technical requirements to drive a car. Be clear on the roles of each interior part and have the skills to operate them. Steer, change gear, accelerate or slow down, and remain focused on the road ahead, all in harmony. The technical component helps the engine to run smoothly, the car to move in the right direction, and at the desired pace.
There are the logistics or Operational matters to consider too. Plan your route to avoid roadworks or roadblocks. Reduce delay by informing people of pick up times and update people of when you will reach your destination along the way. Have insurance and breakdown cover for the rare situations you hope you won't need to face! The operational component helps you to be well prepared along the route, reach your destination on time, and protect against risks. All for the most desirable, enjoyable, and safest journey.
With Technical and Operational covered, the Vision and Strategy set the foundations for a successful road trip! Have a vision of where you want to go and know why you want to go there, aligned with all passengers travelling with you. Agree stopping points for sight-seeing and plan on a map how and when you're going to get there.
Technical Delivery
Like a road trip, there are technical requirements for delivery:
Bring people together with the right mix of skills, with clear roles and responsibilities to build cross-functional teams.
Provide the right environment and tools available for teams to perform at their best.
Embed efficient ways of working for great collaboration, operating rhythm, good working practices, and continuous team improvements.
Resolve issues quickly to keep the initiative on track before it begins to veer off course.
Technical delivery ensures the team (engine) runs smoothly at the desired pace.
Operational Delivery
There are also operational sides to delivery:
Bring together key stakeholders at all levels and areas of the business early and often along the journey.
Identify the risks and what will mitigate them.
Ensure communications to customers are well planned and thought-through.
Help to organise training and support.
Align deliverables with all other initiatives being delivered in the business, making sure customers are receiving value in a controlled and apt manner.
Plan and execute all go-to-market activities in an order that best serves the parties involved, with the customer top of the list.
With the team (engine) running smoothly at the desired pace, operational delivery ensures the project moves in the right direction, on-time with plenty of notification.
Vision & Strategy
An aligned vision and strategy set the foundations for delivery:
Help the team to understand the direction and why.
Visualise goals and milestones towards the vision.
Help the team to define the scope of the work and to take ownership of the low-level goals contributing to the bigger picture.
Build a timeline the team commit to, and join it up with the business, to arrive at your destination, at the right time.
Understanding the why for the desired goal and making visible the road ahead boosts team motivation, alignment and focus.
What's my experience of 'Data' Delivery?
Over the years of working with data teams, I've learnt all of the above. Technical, Operational, Vision & Strategy are vital for data delivery.
Trust over Technical Experience
It helps to have technical experience when working with data engineers. But you don't need to understand the detail of every moving part. Empower the team to make decisions and lean on them for their knowledge and experience. In doing so, the team have guided me to make informed decisions with data delivery. In both product and data delivery, trusting your team is fundamental!
Ways of Working
With the high demand for data from all business areas, successful data delivery requires engineering teams to be high performing. They need effective cross-team communication and collaboration. They should care about continuous improvement and aim to eliminate waste in their workflow system. They benefit from a protected project focus, with processes in place to reduce team distractions. They need to be self-organised and autonomous and feel empowered.
Delivery can help to embed these disciplines and coach Agile ways of working. It's important to keep the team honest and accountable to the agreed ways of working and team endeavours. At times, delivery plays the scrum master role. But more so, it is about inaugurating the Agile ceremonies, enable the team to take ownership and encourage continuous improvement using a heuristic approach.
Customer Value
Like product teams, data teams need to deliver value to the customer. This value comes in many shapes and forms, from providing a self-serve Data Platform or loading a product with insightful metrics for internal teams, to sending reports or providing an API for external customers. Data teams have to understand the customer's needs and the value being delivered to help build the right solutions, the right way. Importantly, they need to be comfortable with change.
Delivery will facilitate value proposition understanding and strive for delivering smaller slices of value, for faster feedback with quicker time to react to change.
Customer Impact
As platform tools and metrics are introduced or changed, platform users and customers are likely to be impacted. Communications are required to inform the expected impact or change in behaviour. 
Delivery will take ownership for coordinating the what, why, how and when to communicate internally and externally to the business.
User Training and Support
When customers need to use new Data Platform tools or new metrics, training is required as you would for any new products. And ensuring they have continuous support and help post-training drives adoption of the tools/products you're delivering. Delivery can help to bring people together who require training or support for new tools and metrics.
Objectives and Milestones
It's vital in data delivery to have a vision and data strategy. Data teams need to be clear on the big picture and agree on the objectives and milestones to get us there. 
Delivery help with what direction the team and the business are working towards, supported by a roadmap. Roadmaps create a visual representation of the timeline for deliverables, dependencies, and milestones. It helps keep stakeholders informed, aligned, and focused on the road ahead. It aids team discussions on what can move when business priorities change.
Go-To-Market Strategy
Many products and services surface valuable insight. A clear view and understanding of the go-to-market (GTM) and commercial plan ensure deliverables land comfortably with sales and service teams and communication plans to customers. 
Delivery organises the activities for a smooth delivery, ensuring alignment with all other GTM activities landing in the business.
Third-party Relationships
With technology perpetually improving, acquiring new platform-tool offerings from third-parties play a part in the data delivery role. New partner setup, contract negotiations, data protection agreements, professional services and rollout plans to the business are all processes which data delivery help to support. 
At times internal teams and third-parties need to build solutions together. This requirement can generate a considerable amount of effort from delivery to ensure both parties work as one unit.
Summary
Although this is a speedy road trip through data delivery, it's clear there are a lot of similarities between data delivery and customer-facing product delivery. Technical and operational components are fundamental to end-to-end data delivery. A clear vision and strategy set the foundation. Trust, ways of working, customer value and impact, training and communications, go-to-market and commercial plans, and third-party relations all fill the fuel tank for a successful data delivery road trip.
Data teams need delivery focus. Treat data and the platform as the most prized assets! Do this, and it will help all other products to succeed.
Enjoyed that? Read some other posts.